Weckman W-20R technical information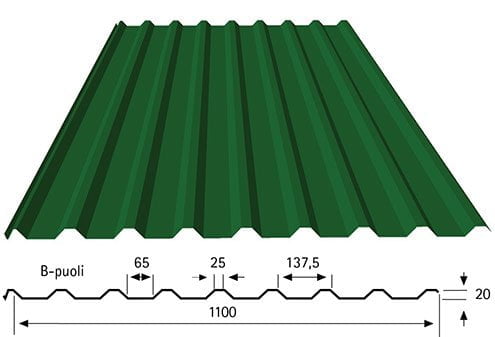 Weckman W-20R
| | |
| --- | --- |
| Nominal effective width | 1100 mm |
| Profile height | 20 mm |
| Maximum length | ~8000 mm |
| Minimum length | 400 mm |
| Minimum recommended roof inclination | 1:7 |
| Raw material | 0,45–0,7 mm |
| Uses | Roofing sheet |
| Rib interval | 300–1200 mm |
| Steel quality | DX51D+Z(0.45mm); S320GD+Z(0.5mm); S320GD+Z(0,6mm); S350GD+Z(0.7mm) |
| Fire rating | BROOF (RakMk E1) |
| Quality system | ISO-9001 |
| Total width | ~1135 mm |
Dimensions according to SFS-EN 508-1 tolerances
BASIC PACKAGE
Roofing sheet

Harjalista, sileä
Gable flashing 160 mm
Screws 4.8 x 28 mm


Ridge seal
ACCESSORIES PACKAGE
Ridge ventilation piece
Overhang
Roof safety accessories
Drainage system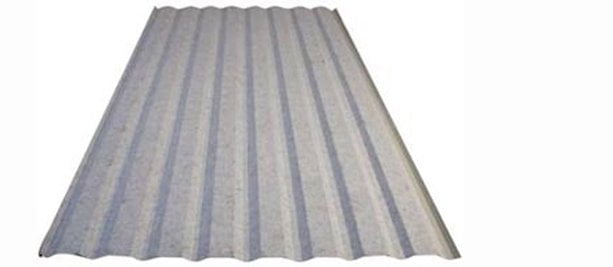 WECKMAN ANTI-CONDENSATION COATING
WECKMAN anti-condensation coating provides effective protection against moisture developing on the underside of roofing sheets. Separate roof cover sheeting may not be required.
Compared to anti-condensation sprays, our coating offers excellent absorption properties: up to 900 g/m2 on a horizontal surface 2 (water). The coating is available for models W-20R, W-45ER and W-45JR.
WECKMAN TRANSPARENT SHEETS
Sheets made of semi-clear carbon fibre-reinforced polyester (light transmission of 80%) are available for the W-20R/1100 profile.
Standard length 2,900 mm. Material thickness about 1 mm.